Office Hours
Monday - Thursday
8:30am-4:30pm
Classes for adults and children, each Sunday morning at 9:00am
Be here at 10:30 am each Sunday Morning. Praise and Worship with Lisa Kennedy and Praise Team, then God's word presented by Dr. Randy Kennedy
Each Wednesday Evening at 6:30, join us in the Worship Center for Devotional and prayer
2 NEW SUNDAYSCHOOL CLASSES this year! AN ADDITIONAL ADULT CLASS AND A YOUNG ADULT CLASS, AGE 18-30!
Here at Bethany, we believe the minute you walk in the door, you will feel at home. Like you've found the church family you've been searching for. We strive to be the hands and feet of Jesus in our community, whether being here with love and an encouraging word from God for you and your family on Sunday morning, reaching out to encourage and meet needs of teachers and students in our local school district, or hosting local families on our campus for events like Fall Festival. We are so glad to have you visit our website and hope to meet you in person soon!
Ladies Luncheon
Thursday, February 23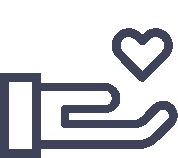 "Bring the whole tithe into the storehouse, that there may be food in my house. Test me in this, "says the Lord Almighty," and see if I will not throw open the floodgates of heaven and pour out so much blessing that you will not have room enough for it.